INWARDS & UPWARDS Audio Workshop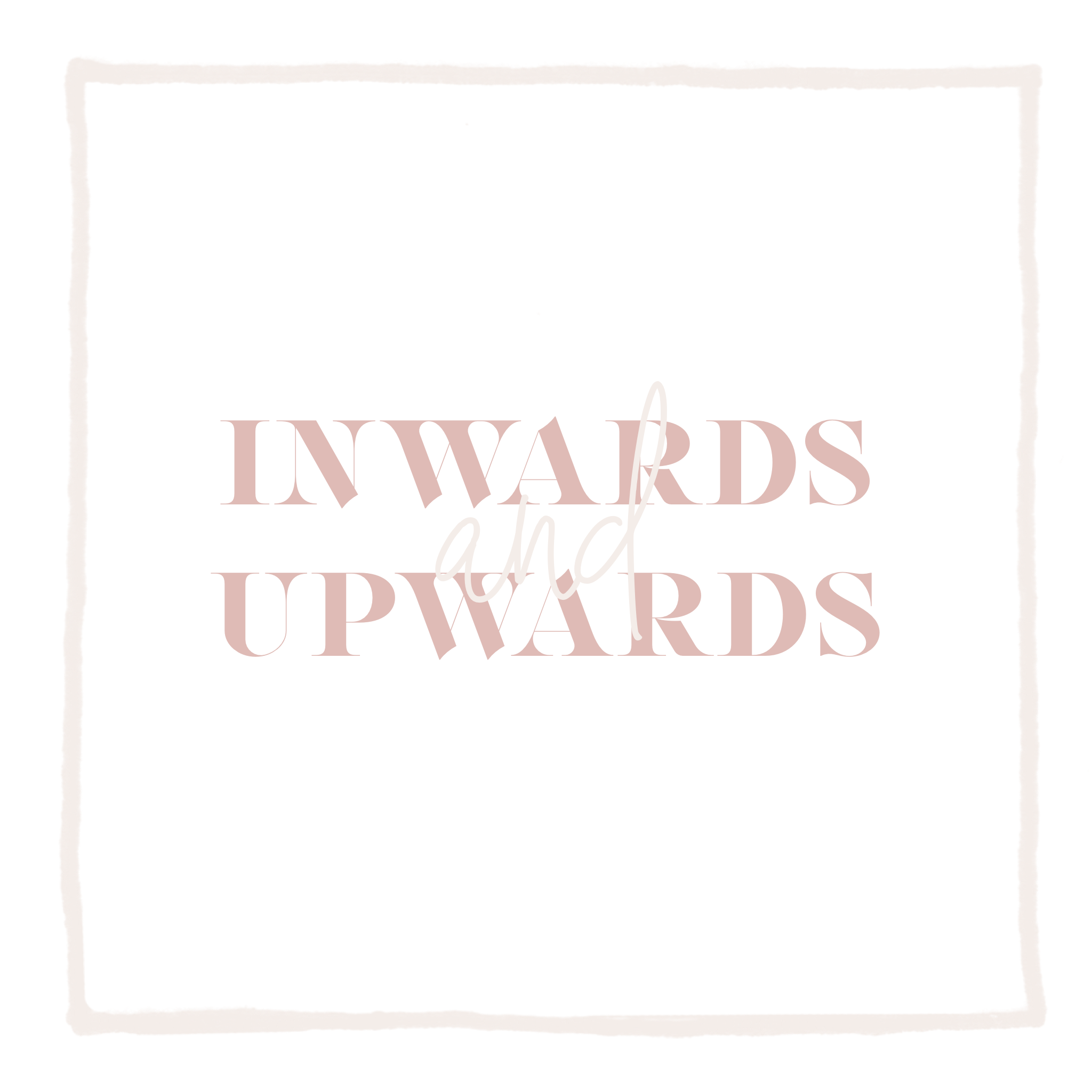 INWARDS & UPWARDS Audio Workshop
Pre-recorded audio workshop to help you re-align your actions with your heart.
- 1 hour & 7 minutes of juicy goodness
- Instant download
- Practical content delivered in a workshop style format (ie have your notebook and pen ready)
Continue reading below for more information...
YOU'VE WORKED YOUR BUTT OF TO GET TO WHERE YOU ARE, AND ON PAPER YOU TICK ALL OF THE BOXES. BUT SOMETHING INSIDE DOESN'T FEEL QUITE RIGHT.
YOU'RE NOT DEEPLY HAPPY.
And let me tell you now, you don't need to feel guilty for that.
Society teaches us that if we have a great job, work hard, have a great home, a nice car, the perfect partner … In turn, we will be happy.
But there is one vital piece of the puzzle missing.
SOMEWHERE BETWEEN PUBERTY AND MORTGAGES, YOU LOST SIGHT OF WHAT YOUR HEART WANTS.
Don't despair though, I've come to learn that all hearts crave the same thing, to give and receive love.
For most of us, in the process of becoming an adult, we fell out of love with ourselves.
And I believe with my whole heart that this is the first, and most important step to a happy life.
What we are missing right now, is devotional, unconditional, soul swelling love for ourselves.
The kind that comes from within.
The kind that only you can create.
But unfortunately there is one thing that can get in the way.
And that's fear.
Fear of the unknown.
I can hear you already ….
'I shouldn't have to do this, I should already be happy'
'I've tried everything; why would this be any different?'
'What if I try self-love, and I'm still not happy'
'But Sarah doesn't practice self-love and she seems pretty damn happy.'
Maybe Sarah is happy – but you're not Sarah!
(Unless you are, of course. But if you've read this far – I'm guessing you're a different Sarah to the one in this story.)
The point is, your mind will tell you every reason under the sun why you don't need to hear this, just like your mind told you to work hard, meet a partner or buy a fancy car, and that would bring you happiness.
THE MIND DOESN'T UNDERSTAND LOVE.
LOVE IS THE WORK OF THE HEART. AND UNTIL YOU START LEADING WITH YOU HEART, THE MIND WILL ALWAYS SPEAK LOUDER, TELLING YOU ALL THE REASONS WHY YOU DON'T DESERVE TO LOVE YOURSELF.
IN THIS AUDIO WORKSHOP YOU WILL LEARN...
// Why overworking will ALWAYS catch up with you, and why preventing burnout is far better than pushing until you get there.
// How to break the cycle of busy and live with ease for good.
// Why self-love is the answer to almost everything, and how to embrace it
// How you can turn your negative inner chatter into something much more powerful and reap the benefits daily.
//My three steps for bringing more ease into your life, while still being able to do what you love
HOW DO I KNOW IF I'M A HIGH ACHIEVER?
// They're never satisfied with what they achieve, there is always more to be done
// They love challenges
// Their passion for their work inspires others
// They often lack patience, and can be quite hasty in what they do
// They're always looking for the next achievement, even before finishing the last
// They hate to lose or feel defeated, but get right back up and keep going – not often slowing down to really notice how they feel.
And I know all of this because I was a high achiever once too.
And it landed me in a place of total overwhelm, anxiety and poor health – but worst of all I was really unhappy.
THE THING IS, AS HIGH ACHIEVERS, WE BELIEVE THAT SLOWING DOWN, AND EMBRACING EASE, WILL MEAN THAT WE MISS OUT ON ALL THE THINGS WE COULD BE DOING. BECAUSE WE'RE ADDICTED TO THE THRILL OF ACHIEVEMENT.
And worst of all, we often believe that there is nothing wrong with that…
It's not that there is something wrong with it per say, rather that it isn't necessary.
WE ARE ENOUGH WITHOUT OUR ACHIEVEMENTS.
If this is tugging at your heart strings, I invite you to participate in this pre-recorded audio workshop from the comfort of your own home.